| | |
| --- | --- |
| | This article, C-27 Heavy Carriage, was written by Ajax 013. Please do not edit this fiction without the writer's permission. |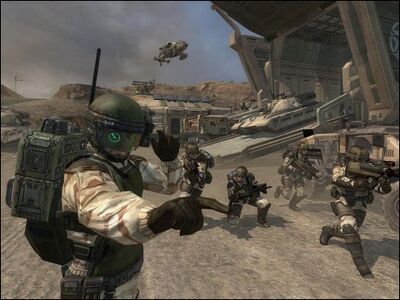 The C-27 Heavy Carriage is a utility attachment for the Petrel.
Description
The Heavy Carriage is an enormous armored carriage, the sole purpose of which being to carry a variety of vehicles. Exactly which vehicles can be carried range from dozens of Mongoose to a single Elephant, varying amounts of any vehicle in between or a mixture. The only entrance/exit is the large piston driven door on the end used to roll the vehicles in or out.
The frame is constructed from superplastic-formed diffusion-bonded metal matrix composites. These light, oxidation resistant matrix composites are formed from high modulus, high strength gold and chrome doped zirconium oxide reinforced fibres and a titanium aluminide matrix. The skin is formed from four layerd plates attached to the frame. The inside layer is a carbon composite bonded to the middle layer of single crystal carbon, which does not melt on reentry and protects the ship and occupants. The third layer is a ceramic outer layer providing themral and oxidation protection. The top layer is a composite buffer system, with a depleted uranium mesh insert.
It can be deployed by the Petrel, leaving the Carriage on the ground. From here it can be used as a vehicle store or garage or simple give the vehicle cover from nature or from enemy fire.
UNSC Remarks