| | |
| --- | --- |
| | This article, Halo:Bravo, and Encore/The Ultor Incident, was written by Another Poetic Spartan. Please do not edit this fiction without the writer's permission. |
The Ultor Incident
During the classified event, formerly called Operation: RESPONSE, later renamed the Ultor Incident, the Office of Naval Intelligence and their Agents (S-012, S-057, and S-108) as well as the 58th Tactical Response and Aid Platoon were given the secondary objective of collecting any available data regarding the facility, including personnel logs and research files concerning the actions taken by the personnel of Ultor. During their initial search, the operatives did note that there was an attempted mass deletion of files however, many of the documents were able to remain intact, with many being somewhat fragmented. After the completion of the mission, ONI has chosen to gather all the information together into one single document. Along with this action, ONI has also decided to include the personnel logs of the deceased members of the 58th Tactical Response and Aid Platoon as way to add their point of view during the mission. The documents entail the events prior to the incident as well as during.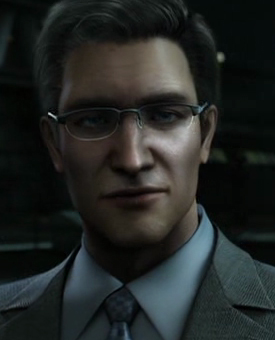 Ultor Corporation Employee Personal Log
Date Sent 01:00 Southern Voren Time — 16 January 2550
Public Key :file/bio
From Frederic Downing — Secondary Research Personnel, Ultor Corporation
To Alice Downing — Secretary/Wife, Leanord's Housing
Subject FIRST DAY

/START FILE/
---
The Beginning
Hi Honey, I'm sorry I didn't tell you this but I won't be home for a while and I mean for a very long while. Yeah, I'm a bit surprised too since they pulled from out of nowhere. Tell the family I love them and that I will be back soon, hopefully.
If you were wondering what happened, I'll tell you. (Thank God Ultor allowed us to send letters to people. But its only once per day) Ultor had gathered us together and told us our division was being transferred to a new facility for an extended period of time. They asked if anyone had any objections but no one objected to the move. They had us exit the building and enter several large trucks. From the looks of it, its seems like there will be 200 Research personnel going, including me. I asked them what we're going to do but the only answer I got was there was another project going on. I tried to get more answers but all I got were glares. It was a long ride, probably two to three hours I suppose? But eventually, we lost the sun and we entered a dark entryway. From the way I take it, the facility is underground as our transport was required to enter a large elevator and continue. We finally stopped after 30 minutes but I wasn't sure, I lost track of time. They all told us to exit the trucks and we were escorted by several armed guards to the Dining Hall.
When we entered, we were all greeted with the extravagant aroma of food, causing my stomach to my grumble with anticipation. We all sat down and we eyed the food with ravenous hunger. Just then, a tall brooding man wearing a large black trench coat appeared in front of us. His name was Percy Wesker and he would be the Director/Head of the Facility. He told us the reason why we were all brought here. To part of a classified research project funded by Ultor. The product would promptly be called Project: BIOS and its main objective was to conduct research on biological agents on an attempt to develop biological weaponry. In other words, research various viruses, agents, and pathogens in order to create a variable way to create biological weapons without the need of genetic manipulation. Rather, through the way of forced evolution and/or mutation. Considering the fact there was several other divisions, our division must be the most valuable to have been picked. Right after he finished his speech, he noticed us eying the food. Laughing, he told us to dig in, saying it was a long trip and that we must be voraciously hungry.
After dinner, the guards
Well. At least some good new came from the move. Due to a lack of experienced personnel (Only a fraction), they made the veterans (as I call it) the heads of the new research project, with me as its Head. Currently, I am tasked as the Head Researcher of Bio Lab Section II, with a couple dozen people under my directive.
Love,
Frederic Downing
Head Researcher (Bio Lab Section II)
Near Newshire, Voren
---
/END/

Ultor Corporation Employee Personal Log
Date Sent 07:00 Southern Voren Time — 29 January 2550
Public Key :file/bio
From Frederic Downing — Secondary Research Personnel, Ultor Corporation
To Alice Downing — Secretary/Wife, Leanord's Housing
Subject NEW RESEARCH

/START FILE/
---
Working On A New Thing

Love,
Frederic Downing
Secondary Researcher (Bio Lab Section II)
Near Newshire, Voren
---
/END/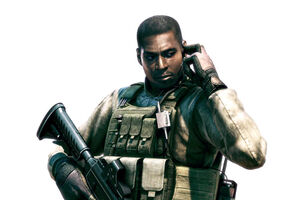 Ultor Corporation Employee Personal Log
Date Sent 07:00 Southern Voren Time — 29 January 2550
Public Key :file/bio
From Daniel Stone — Head Security Guard, Ultor Corporation
To Felicia Stone — House Wife, Stone Homestead
Subject NOTHING TO DO

/START FILE/
---
HEY

Love,
Daniel Stone
Head Security Guard (Bio Lab Section II)
Near Newshire, Voren
---
/END/

Ultor Corporation Employee Personal Log
Date Sent 07:00 Southern Voren Time — 29 January 2550
Public Key :file/bio
From Frederic Downing — Secondary Research Personnel, Ultor Corporation
To Alice Downing — Secretary/Wife, Leanord's Housing
Subject NEW RESEARCH

/START FILE/
---
Working On A New Thing

Love,
Frederic Downing
Secondary Researcher (Bio Lab Section II)
Near Newshire, Voren
---
/END/

Ultor Corporation Employee Personal Log
Date Sent 07:00 Southern Voren Time — 29 January 2550
Public Key :file/bio
From Frederic Downing — Secondary Research Personnel, Ultor Corporation
To Alice Downing — Secretary/Wife, Leanord's Housing
Subject NEW RESEARCH

/START FILE/
---
Working On A New Thing

Love,
Frederic Downing
Secondary Researcher (Bio Lab Section II)
Near Newshire, Voren
---
/END/

Ultor Corporation Employee Personal Log
Date Sent 01:00 Southern Voren Time — 16 January 2550
Public Key :file/bio
From Frederic Downing — Secondary Research Personnel, Ultor Corporation
To Alice Downing — Secretary/Wife, Leanord's Housing
Subject NEW RESEARCH

/START FILE/
---
First Day On the Job

Love,
Frederic Downing
Secondary Researcher (Bio Lab Section II)
Near Newshire, Voren
---
/END/

Ultor Corporation Employee Personal Log
Date Sent 01:00 Southern Voren Time — 16 January 2550
Public Key :file/bio
From Frederic Downing — Secondary Research Personnel, Ultor Corporation
To Alice Downing — Secretary/Wife, Leanord's Housing
Subject NEW RESEARCH

/START FILE/
---
First Day On the Job

Love,
Frederic Downing
Secondary Researcher (Bio Lab Section II)
Near Newshire, Voren
---
/END/

Ultor Corporation Employee Personal Log
Date Sent 01:00 Southern Voren Time — 16 January 2550
Public Key :file/bio
From Frederic Downing — Secondary Research Personnel, Ultor Corporation
To Alice Downing — Secretary/Wife, Leanord's Housing
Subject NEW RESEARCH

/START FILE/
---
First Day On the Job

Love,
Frederic Downing
Secondary Researcher (Bio Lab Section II)
Near Newshire, Voren
---
/END/

Ultor Corporation Employee Personal Log
Date Sent 01:00 Southern Voren Time — 16 January 2550
Public Key :file/bio
From Frederic Downing — Secondary Research Personnel, Ultor Corporation
To Alice Downing — Secretary/Wife, Leanord's Housing
Subject NEW RESEARCH

/START FILE/
---
First Day On the Job

Love,
Frederic Downing
Secondary Researcher (Bio Lab Section II)
Near Newshire, Voren
---
/END/