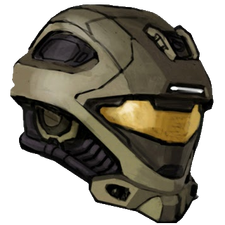 The Halo Fanon Site Patrol is a small group of regular active and senior users on Halo Fanon, with Rollback privileges usually given and maintained by Administrators and Bureaucrats.
What does a Rollbacker do?
The Rollback feature is a counter-vandalism tool available to Administrators, and users with rollback rights also have operator flags on the wiki IRC channel, provided they own a registered nickname.
The rollback feature allows a user to revert all of the edits by one user on a page, to the last edit by another user. This feature should only be used in reverting edits that are clearly vandalism.
List of Site Patrollers
Current
Retired
Ad blocker interference detected!
Wikia is a free-to-use site that makes money from advertising. We have a modified experience for viewers using ad blockers

Wikia is not accessible if you've made further modifications. Remove the custom ad blocker rule(s) and the page will load as expected.