Halo Fanon
Did You Know?
Did you know...
...that Tyler-A319 was regarded as one of the best Spartan sharpshooters, also considered to be on par with

Jun-A266

?
...that over twenty three billion Humans perished during the Human-Covenant War?
...that the Orbital Defense Initiative, originally proposed in 2487, would lead to the creation of colonial orbital defense grids?
...that the M12 SOC carries 64 rounds in every magazine?
...that Project HAYABUSA was deemed a failure after most of its soldiers defected during a terrorist attack in 2555?
Writer of the Year

2017:

S-D379
Winner of the 2017 Best SPARTAN/Heroic Article award.
---
Oh hey there pal!! I'm S-D379, commonly called around here as CB379 or just CB for short. That's derived from my previous username Coolbuddy379, which might be the weirdest username you'll ever see, that's because my 12-year old self back then couldn't get any better ideas... anyways, welcome to my userpage where ye shall find salvation my works! You can call me S-D379, D379, Coolbuddy379, Coolbuddy, CB379 or just CB (More nicks than anyone else, I know). But, out of all seriousness, do NOT call me 'Cool' (Seriously, don't). Nobody calls me Cool, except for one pal... whatever.
Currently, I'm working on my expanded universe, the Novum Acies. It's simply the one expanded universe in which all of my in-universe articles are part of, so you can't really join it; it's not open for other users. But it's open for all users to give feedback, though; it's appreciated since it helps me in making the universe better. And oh, crossovers are welcome. I love crossovers.
Previous recipients: Sev40 (2016) • Minuteman 2492 (2015) • Brodie-001 (2014) • Stellar Elite (2013) • Actene (2012)
Good Articles

:

MD-91 Condor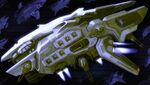 The MD-91 Condor is a heavy combat dropship used by the UNSC for close air support missions usually too dangerous for the Pelican or Merlin-class Dropships. The Condor is well known for flying at low altitude with all weapons firing on multiple targets for highest fire effect.
Read more»
Latest News
Latest blogs
Fanon of the Month

— June 2018:

Merlin-D032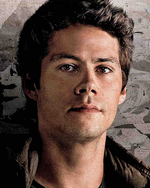 Merlin-D032, born Merlin Ljang Boyd, is a former SPARTAN-III commando recruited and trained by the breakaway ONI Beta-5 Division program, the DELTA Initiative as part of an illegal continuation of the SPARTAN-III Program.
The former child of ONI officers, Merlin was put into the foster-care system after his parents were slain in the line-of-duty, on Arcadia and Paris IV specifically. ONI retained the Boyd family records, eventually leading to the DELTA Initiative selecting Merlin and about 300 children of similar backgrounds to become Spartan supersoldiers, under the pretense of defending Humanity against the genocidal alien empire known as the Covenant.
Merlin would be trained alongside his fellow recruits for a period of four years, between 2553 and 2557. During this training, Merlin developed an evenly-divided reputation among his Spartan peers and only maintained a strong bond with a select few trainees. This polarizing reputation with the rest of the training company was chalked up to Merlin's accident-prone nature. Trouble found him, and it had the unfortunate effect of escalating quickly and chaotically. For being such a troublemaker, Merlin was a very mellow and good-natured recruit.
Read more»
---
Previous featured articles: Grono 'Yendam • The Silent Garden • Diana
Helping Out
To write a new article, just enter the title in the box below.
Not sure where to start?

Find out more about the wiki on the About page.
If you are new to wikis and in need of an edit-specific help, check out the tutorial and editing help page.
Questions? If you have questions you can post them at our community center, the Main Page discussion.

Adding content

Want to try something out? Check out the Sandbox, where you can test out any of the wiki code.
Uploading images is another really easy way to help out - see the Special:Upload page!
You can find a list of useful templates on Category:Templates.

Talk and more...

Check out the forums to see what the community is working on, to give feedback or just to say "hi".
Community Links
Bungie.net
Homepage of Bungie Studios
Waypoint
Halo Waypoint, managed by 343 Industries
HBO
Ultimate fansite for everything Halo!
Halopedia
The definitive source for Halo information!