| | |
| --- | --- |
| | This article, N'tho 'Sraom (Necros), was written by Ajax 013. Please do not edit this fiction without the writer's permission. |
N'tho 'Sraom
Biographical information
Homeworld

Sanghelios

Physical description
Rank(s)

Field Master

Species

Sangheili

Gender

Male

Chronological and political information
Era(s)
Affiliation

Covenant
Covenant Separatists

  [Source]

N'tho 'Sroam was the Field Master of the Assault Troopers during the Necros War
History
Second Battle of Harvest
Battle of Osaka II
Battle of Midway
Battle of Atum-Ra
Massacre of Troy
Battle of Reach
N'tho 'Sroam was part of the large invasion fleet dedicated to the destruction of the Human citadel world of Reach: jumping into system, the Covenant fleet managed to destroy most of the commanding officers on the world, leaving the UNSC forces relatively ineffective. N'tho was assigned to a force with the task of destroying several closely located UNSC bases: using the confusion and lack of coordination among the Humans to his advantage, N'tho moved in a small Covenant force while leaving the larger force as back-up, and the Humans fell right into the trap, chasing the small force into the waiting ambush of the larger one. After this, N'tho used the Scarab at his disposal to obliterate the bases heavy defenses so that his infantry could move: once they had moved in, the bases fell quickly.
After only a relatively short time of fighting the massively outnumbered Human army was defeated by the Covenant. The Covenant proceeded to glass all of the world, save for a small portion from which they detected a Forerunner artifact: N'tho was to be part of the task force that would deal with retrieving the artifact, but he was instead detached to a departing battlegroup, leaving to aid in quelling Unggoy civil disturbances.
Second Battle of Earth
Second Battle of Installation 00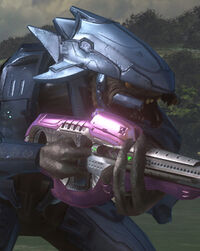 Defense of Sangheilios
Battle of Doisac
Battle of the Mirror
Battle of Eriador
Rebellion on Glorious Foundation
Description
Mental Report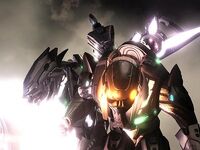 Ad blocker interference detected!
Wikia is a free-to-use site that makes money from advertising. We have a modified experience for viewers using ad blockers

Wikia is not accessible if you've made further modifications. Remove the custom ad blocker rule(s) and the page will load as expected.