| | |
| --- | --- |
| | This article, Ratag-Gaust Landing Hovercraft-23, was written by Ajax 013. Please do not edit this fiction without the writer's permission. |

The Ratag-Gaust Landing Hovercraft-23, or Prowl-class, is a hovercraft with a deck capable of holding even the largest Machina vehicles, used in a similar manner to the UNSC Whale LCP/V.
Description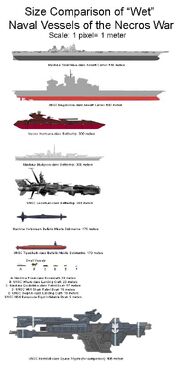 Modular Sections
Turret

40mm autocannon: for shooting at light vehicles and infantry ashore.
20mm rotary cannon: a rapid fire rotary cannon, burns through ammo quickly, but tears up infantry and light armor, can also shoot low flying aircraft.
Quad machine gun: Four machine guns for similar uses to the previous, less powerful, but carries more ammo.
War Hammer Rocket Battery: Multiple launch rocket battery for heavy shore bombardment, allows the vehicle to play a similar role to the UNSC Orca LSC.
Sledge Hammer Missile Battery: Artillery missiles capable of accurately knocking out priority targets ashore.
Claw Hammer Missile Battery: Surface to air missiles for shooting down hostile aircraft, useful for defending a landing force from enemy gunships.

Hull

Hull Armor- Kriegor-made armor plates
Image Credits
The image was created by Doc-Evilonavich of DeviantArt
Ad blocker interference detected!
Wikia is a free-to-use site that makes money from advertising. We have a modified experience for viewers using ad blockers

Wikia is not accessible if you've made further modifications. Remove the custom ad blocker rule(s) and the page will load as expected.