| | |
| --- | --- |
| | This article, Transmissions and File Reports, was written by Another Poetic Spartan. Please do not edit this fiction without the writer's permission. |
With the help and efforts of several individuals, one of which is listed after J@M3S M1C@H, our agents were able to compile the few remaining files that were recovered. Sadly the other files detailing the events were somehow lost. Even though the events described seem to be in order, the details are jumbled and open to the reader's interpretation. A Note to the reader of these documents: If these documents enter the public, we will experience a civil outcry that may or may not be contained. Releasing the documents will mean the execution of anyone affiliated with that person and his/her own death. Have a Nice Day.
[TRANSMISSION CODE 0-7AX]
///LOGGING IN USER: GABRIEL///
///ENTERING FILES///
///ACCESS GRANTED///
///ENTERING MAINFRAME///

AUTHORIZATION CODE: ARCHANGEL
FROM:[</CLASSIFIED/>]
TO: CODENAME: GABRIEL
SUBJECT: TRANSMISSION LOGS 1-3/CLASSIFIED: DELETE AFTER READING

/FILES WITHDRAWN/
/LAUNCHING FILE/

---
HELLO GABRIEL. SINCE YOU WORK ON YOUR OWN ACCORD AND ANSWER TO NO ONE, I HAVE DECIDED TO SEND THESE FILES TO YOU. THEY ARE A MATTER OF SOME CONCERN TO US, TO YOU, AND TO EVERYONE ELSE. THEY INVOLVE THE MALEVOLENT BEINGS CALLED THE NECROS, OR SO WE BELIEVE, AS THE MENTIONED CREATURES OR ORGANISMS HAVE THE SAME ATTRIBUTES AND SPEAK IN THE SAME RELAVANT MATTER. THESE LOGS ARE SOMEWHAT GARBLED DUE TO THE DAMAGE OF THE TRANSMITTING A.I.

I HOPE YOU CAN DRAW A CONCLUSION FROM THESE LOGS, FOR WE BELIEVE THAT THE TIME IS NEAR AND THAT THESE LOGS FORETELL AN IMPENDING DISASTER. OR SOMETHING WORSE.

I REQUEST THAT YOU DELETE THIS FILE AFTER YOU HAVE READ IT. THIS IS A HIGHLY CLASSIFIED ARTICLE AND IF IT IS FOUND IN YOUR HANDS AND IS TRACED BACK TO ME, THERE WILL BE SEVERE CONSEQUENCES.

I HAVE PLACED THE TRANSMISSIONS BELOW. PLEASE READ THEM FROM LEFT TO RIGHT AND UP TO DOWN.
[TRANSMISSION CODE 0-8BX]
///LOGGING IN USER: GABRIEL///
///ENTERING FILES///
///ACCESS GRANTED ENTERING MAINFRAME///

AUTHORIZATION CODE: ARCHANGEL
FROM: CODENAME: GABRIEL
TO: [</CLASSIFIED/>]
SUBJECT: RE: TRANSMISSION LOGS 1-3/CLASSIFIED: DELETE AFTER READING

/STARTING TRANSMISSION/
/SENDING....COMPLETE..../

---
CONSIDER THE FACT AT HAND AND OUR DIRE TIMES. I HAD IMMEDIATELY READ THIS AFTER LOGGING ON. UPON FURTHER ANALYSIS OF [Lord/Saviour-23Z], I HAVE DECIDED THAT THE MATTERS ENCLOSED THAT CURRENTLY FACE US ARE DEFINITELY IMPORTANT. IT SEEMS TO ME THAT THESE FILES DETAIL SEVERAL MYSTERIOUS OUTCOMES THAT ALL POINT IN THE NECROS' DIRECTION. I'M SAD TO SAY THAT YOUR SCOUTS ARE GONE, PROBABLY FOREVER. AND EVEN IF WE EVER COME TO CHANCE UPON THEM IT WON'T BE PRETTY. I MYSELF HAVE ENCOUNTERED SEVERAL MACHINA THAT WERE "CAPTURED" BY THE NECROS. I SOON LEARNED THAT THEY WERE NOT WHAT THEY USED TO BE. CHANGED, AND INSANE, THEY TRIED TO KILL ME. BUT I TOOK "CARE OF THEM".
NOW REGARDING [Hand/of/My Lord-25VV]. I DO NOT KNOW HOW YOU WERE ABLE TO GET THIS BUT IT IS RATHER INTERESTING. THE LOG STATES THAT THIS CAME FROM YOUR A.I. NAMED WHISPER AND THAT HE SOMEHOW INTERCEPTED THIS MYSTERIOUS LOG. THE TEXT REFERRING TO [PLAGUE/?1ZX] AND HIS CASE FILE IMPOSES THE BELIEF THAT THEY ARE EXPERIMENTING ON YOUR BRETHREN. 100 TEST SUBJECTS HAVE BEEN TAKEN, EXPERIMENTED ON, AND HAD YIELDED ONLY 10 SURVIVORS. BUT 2 ACTUALLY SURVIVED, 1 OF THESE 2 HAVING KILLED THE REMAINING TEST SUBJECTS. I HIGHLY RECOMMEND THAT YOU DON'T TRY TO RESCUE THE LATTER. I DOUBT THAT THEY ARE BEYOND SALVATION AS THEY ARE TOO FAR GONE. THERE IS NO TURNING BACK. AND TO NOTE: EVEN IF YOU DO BRING THEM BACK, IF THEY CAN EVEN SURVIVE IN OUR WORLD, THEY ARE FOREVER CHANGED. ISOLATION IS A WORSE FATE THAN DEATH AND THUS, THEY SHOULD BE PUT OF THEIR MISERY...
[Realm/Of\Shadows-0XZX] IS UTTERLY DUMBFOUNDING. I DO NOT SEE HOW THIS PROVES RELEVANT TO THE MATTER AT HAND EVEN THOUGH IT SHOWS SEVERAL REFERENCES TO [Its-/2PM/Them-09]. I COULDN'T DEDUCE ANYTHING FROM THIS AS IT IS ONLY SEVERAL PHRASES FROM AN UNKNOWN SOURCE. I CAN DEDUCE THAT THE 2 SURVIVORS ESCAPED, HIJACKED A SHIP AND FLEW IT OUT INTO SPACE. THIS IS OPEN TO DEBATE AND I HOPE IN DUE TIME WE'LL FIGURE OUT ITS TRUE MEANING. BUT RIGHT NOW, WE MUST FOCUS OURSELVES TO THE PRESENT. THEY ARE HERE.
[ONI FILE ABBASID 10-XZ]
OFFICE OF NAVAL INTELLIGENCE FILE ABBASID 10-XZ
Encryption Code: BLACK
Authorization Code: ARCHANGEL
From: CODENAME: GABRIEL
To: DIRECTOR ONI SECTION 1
Subject: [??MYSTERIOUS ROBOTICS??]
Classification: CLASSIFIED (BGX DIRECTIVE)

/START FILE?/
/ACCEPTED/

DEAR DIRECTOR, I AM DISTURBED. RECENTLY, I HAVE WITNESSED AN EVENT THAT HAS PLAGUED ME WITH DOUBTS AND CONFUSION. ON A RECENT EXPLORATION EXPEDITION THAT I WAS ASSIGNED TO I NOTICED SEVERAL DISTINCT OBJECTS ON MY RADAR. SADLY, THEY WERE ONLY THERE FOR BRIEF MOMENT, PREVENTING ME FROM STUDYING THEM FURTHER. BUT DUE TO MY MISSION PARAMETERS, I SHRUGGED OFF THE ANOMALIES AND CONTINUED ON WITH THE PATROL AND EXPLORATION OF OUR BORDERS.
INTERESTING NOTE: WHEN WE PASSED A CERTAIN POINT, WE WERE ABLE TO PICK UP SEVERAL GARBLED TRANSMISSIONS. I HAVE LISTED SEVERAL OF THEM BELOW. MORE OF THEM WILL BE REVEALED ON THE ATTACHED FILES.
[/UN@?/]:.....CAN....ANYON....HEA......M..?
[/UN@?/]:..PLEAS....I...NEED.....HEL....
[/UN@?/]:.....WE....HAV....TH....PACK...AGE.....
[/UN@?/]:..O...G..D...THE....WHOL....CREW...IS...DEAD...
[/UN@?/]:..IT..S..JUST..ME...
[/UN@?/]:..SUPPLIES...R...RUNNIN...LOW..CAN'T...LAS...MUC...LONGER...
[/UN@?/]:...IF..ANYON...EVER...GETS...THI...MESS..COORDINATE..ARE...OUTSKIRTS...OF...CODENAME..HIDDEN.Vxxxx.....

THESE GARBLED TRANSMISSIONS HAVE GIVEN ME RENEWED HOPE THAT THE [USNC BENIHIME] IS SOMEWHERE OUT THERE. AND BASED ON THESE I BELIEVE THAT I WAS SIGNIFICANTLY CLOSE TO THE SHIP. THE SHIP APPEARS TO HAVE BEEN DISABLED WHILE IT WAS ON COURSE TO ITS DESTINATION. FROM MY PERSPECTIVE IT SEEMED THAT THE SHIP HAD COME UNDER SOME SORT OF BIOLOGICAL ATTACK, AS THE TRANSMISSION STATED THAT ONLY ONE PERSON WAS ALIVE WITH THE PACKAGE. I AM SORRY IF YOU ARE CURIOUS. BUT I CANNOT TELL EVEN YOU WHAT THE PACKAGE CONTAINS, AS IT HOLDS CLASSIFIED CONTENTS. IT WILL BE REVEALED LATER ON. FURTHER INFORMATION ABOUT THIS WILL BE ATTACHED TO THE SUPPORT FILES.
OUR EXPLORATION VESSEL CONTINUED ON AFTER WE DISCOVERED THE TRANSMISSIONS, WITH THE INTENT OF DISCOVERING MORE SECRETS THAT THE BORDERLINES HELD. WE ALSO HAD HIGH HOPES THAT WE'D DISCOVER THE [USNC BENIHIME] EN ROUTE TO OUR DESIGNATED LOCATION.
I ALSO HAVE ANOTHER MATTER TO REPORT, WHICH IS THE DISCOVERY OF AN ASTEROID THAT SHOWED SIGNS OF LIFE. MY SENSORS DETECTED A LARGE MECHANICAL BEING ON ONE OF THE POLES OF THE ASTEROID. AT FIRST I THOUGHT IT WAS A [MACHINA] BUT THE DESIGNS WERE SIGNIFICANTLY DIFFERENT FROM ANY OF THE LINEAGES. WE TRIED TO MAKE CONTACT WITH THE BEING VIA TRANSMISSION BUT IT REJECTED ALL OF OUR REQUESTS. SUDDENLY, THE [UNKNOWN MACHINA-LIKE BEING] NOTICED US. ITS HEAD TURNED, SHOWING A GLOWING RED VISOR, AND MADE A WHIRLING MOTION. NEXT THING WE KNEW, THE [MACHINA BEING] DISAPPEARED RIGHT IN FRONT OF OUR EYES. AND TO OUR SURPRISE, THE ASTEROID CAME TO LIFE. APPENDAGES APPEARED ALL OVER IT, INCLUDING A LARGE BEAKED HEAD WITH EYES THAT GLOWED LIKE THE ETERNAL FIRES OF HELL. THE CREATURE IGNORED US AND MADE ITS WAY TOWARDS THE DEPTHS OF SPACE. IT WAS A SIGHT TO BEHOLD INDEED. WE MAY NEVER KNOW THE IDENTITIES OF THESE BEING AND THEIR PURPOSE, YET, I AM AFRAID THAT WE'LL FIND OUT SOON ENOUGH.
I HEAR THAT CODENAME: RAPHAEL AND CODENAME: MICHAEL HAVE MADE SEVERAL DISCOVERIES THEMSELVES. WOULD YOU CARE TO DELIBERATE ON THE INFORMATION, DIRECTOR? THERE IS NO REAL NEED. THE [SEVEN PATRONS] WILL MEET SOON.
[/END FILE/]
[/ATTACHING SUPPORT FILES/]
[/EVERTHING WILL BE MADE CLEAR IN DUE TIME/]
[/THE SEVEN PATRONS WILL ALWAYS BE WATCHING/]

[ONI PRIORITY ONE TRANSMISSION-7BX]
OFFICE OF NAVAL INTELLIGENCE PRIORITY ONE TRANSMISSION-7BX
Encryption Code: BLACK
Authorization Code: ARCHANGEL
From: CODENAME: GABRIEL
To: ONI SECTION 1
Subject: [DISAPEARANCE OF UNSC Benihime]
Classification: CLASSIFIED (BGX DIRECTIVE)

/START FILE?/
/ACCEPTED/

---
SORRY FOR THE

[INITIAL DELAYS]

. BUT I WAS HANDLING SEVERAL OTHER MATTERS DEMANDING MY ATTENTION. I HAVE KEPT CLOSE CONTACT WITH THE UNSC Benihime AND IT DUMBFOUNDED ME WHEN THE SHIP MYSTERIOUSLY DROPPED OFF THE GRID. I CONTINUOUSLY ATTEMPTED TO CONTACT IT, BUT TO NO AVAIL. I REQUEST THAT YOU SEND A SEARCH CRAFT OUT FOR THE Benihime. WHY, YOU ASK? IT'S BECAUSE THAT SHIP CARRIES A VALUABLE PIECE OF EVIDENCE MUST BE ANALYZED IMMEDIATELY. IT WILL PROVE A VALUABLE ASSET AGAINST THEM. IT WOULD BE A FOOLISH IF WE DON'T GO AFTER THE SHIP, AND IF IT IS TAKEN BY THE

[NECROS]

, THEN I DON'T KNOW WHAT WOULD HAPPEN. THE LAST COORDINATES OF THE Benihime PLACES IT AT THE OUTSKIRTS OF UNSC SPACE, RETURNING FROM A

[PRIORITY ONE MISSION]

. THE ITEM MUST BE RETRIEVED!!
/END FILE/

[ONI QUERY X-1/ZX]
OFFICE OF NAVAL INTELLIGENCE QUERY
ENCRYPTION CODE: BLACK
AUTHORIZATION CODE: BANKAI-914
From: JAMES MICAH
TO: DIRECTOR OF ONI SECTION 1
SUBJECT: [WHO IS CODENAME: GABRIEL??]
CLASSIFICATION: CLASSIFIED (BGX DIRECTIVE)

/START FILE?/
/ACCEPTED/

DEAR DIRECTOR; I HAVE SEVERAL MATTERS THAT CONCERN ME. ONE, FOR EXAMPLE, IS THIS SPECIFIC PERSON, SIMPLY KNOWN AS

[CODENAME: GABRIEL??]

. I HAVE HEARD OF HIM, BUT I'VE NEVER EVEN SEEN HIM. HE'S OUT OF THE PICTURE, BUT CONTINUES TO WORK. WHERE DID I HEAR OF HIM? I WAS ABLE TO DIG UP SEVERAL FILES CONCERNING THE

[UNSC BENIHIME]

. THAT WAS THE FIRST TIME I LEARNED HIS ACTIONS. AFTER SEVERAL THOROUGH DAYS OF SEARCHING, I WAS ABLE TO FIND SEVERAL OTHERS THAT HAD A CONNECTION TO HIM. BUT, TO MY UTTER DISMAY, HE REMAINS MYSTERIOUSLY OUT OF SIGHT. EVERY TIME I QUERIED HIS NAME, I'VE BEEN GREETED WITH THE </

[</ACCESS DENIED/>]

BOX. I AM TELLING YOU THIS, THAT I AM GOING TO HEAD AN INVESTIGATION LOOKING IN TO THIS

[CODENAME: GABRIEL??] CHARACTER

, WITH OR WITHOUT YOUR SUPPORT. I DON'T CARE IF I'M REGISTERED MIA OR AWOL, I WILL GET TO THE BOTTOM OF THIS MATTER. GOODBYE SIR.
[TRANSMISSION-@?|?@]
[SEVEN PATRONS QUERY]
ENCRYPTION CODE: BLACK
AUTHORIZATION CODE: GENOVA-7/695
From: GABRIEL
TO: RAPHAEL
SUBJECT: [SOMETHING THAT MAY PEAK YOUR INTEREST]
CLASSIFICATION: CLASSIFIED (BGX DIRECTIVE)

/START FILE?/
/ACCEPTED/

---
GREETINGS, MY OLD FRIEND!! LONG TIME NO SEE, EH? ALL OFF US MUST MUST MEET AGAIN, IT'S BEEN SO LONG. BUT, AS WE ALL KNOW, THERE ARE MORE IMPORTANT MATTERS TO ATTEND TO. I JUST WANTED TO GIVE YOU THIS: A NOTE, YOU COULD SAY. I WAS VISITING YOUR REGION, MOST ESPECIALLY KASTELLA. I HAPPENED UPON MY OLD FRIEND [*ZER@TANIS BENVORA*]. WE TALKED AND, TO MY DISMAY, I DISCOVERED THAT HIS STUDENT HAD BETRAYED THEIR RACE, AND JOINED THE ENEMY. HE HAS BEEN CORRUPTED. I HAVE PLACED THIS NOTE BELOW. READ AS YOU WILL.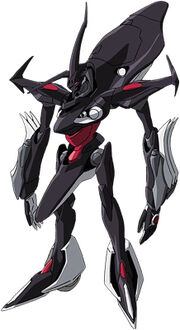 Woe is upon thine heart.
For you cannot seem to part.
You still remain in my mind.
It is too my dismay and not to my delight.
You have died.
In my mind.

Woe is upon thine hearth.
For you cannot seem to part.
We thought we could save you.
But now, we realize that will it will never be true.
Salvation was just an inch away.
Our hands were outstreched to you.
Instead you push us away.
To my dismay.
There is no hope for you know.
You are lost now.

/END FILE/