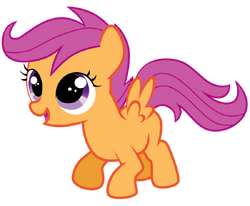 "To steal information from a person is called plagiarism. To steal information from the enemy is called gathering intelligence."
―Murphy's Laws of Combat.
Scootaloo is the best CMC
---
"I just don't know what went wrong"
―Derpy Hooves, esteemed background pegasi pony in Lauren Faust's My Little Pony: Friendship is Magic
I'm Leo Fox, and welcome to my userpage.
I was an Administrator here from February 2011 through to January 2015. Fun times were had.
Biography
I am a male New Zealander-American (Kiwi-American, you might say, but I cannot really identify myself as an American as explained below), who had the terrible misfortune to live in Las Vegas, Nevada - but is now residing in Dunedin, New Zealand.
I was born on Yakota Air Base on the outskirts of Tokyo, Japan to a military family, with my father serving as an Air Force Navigator on C-130E. As a result of this, I have been around the world (thanks to the United States Air Force), living in:
Japan (Yakota Air Base), March 1994 – December 1995

America (Marine Corps Base Camp Pendleton, California), December 1995 – December 1997

Turkey (Izmir Air Base), December 1997 – January 2000

America again (Langley Air Force Base), January 2000 - March 2000

Germany (Ramstein Air Force Base), March 2000 – June 2003

Australia (Canberra, Australian Capital Territory), June 2003 – December 2006

America (Nellis Air Force Base, Nevada), 1 December 2006 - 22 August 2011
Due to my experiences overseas and the lack of time spent in the US in my childhood, I have found myself alienated from the American populace. The America I grew up hearing stories about no longer exists; the reality that is the United States of America today is but a shadow of its distantly past self. As a result, I cannot consider myself an American; feeling much more nationalistic (or patriotic; one of the two) towards New Zealand; my other homeland, and the one that I am much more comfortable and familiar with.
I left the United States, bound for the greener pastures (quite literally) of New Zealand on the 22nd of August, 2011. I arrived in New Zealand on the 24th of August 2011 at Auckland Airport, at 8:30 AM, before catching a plane later that afternoon to my final destination (so to speak) of Dunedin. Needless to say, my opinions are that I shall not miss the shithole I previously dwelled in. I am currently following a course of studies at the University of Otago to obtain a Bachelor of Commerce, majoring in Management; and concurrently seek to obtain a Bachelor of Science majoring in Information Science. Following completion of these, I aim to attain a commission into the Royal New Zealand Navy.
Contact me
You can contact me multiple ways:
Simply leave a message on my talk page. Don't worry, if its civil, I won't bite.
Contact me at EyeInTheSky118(at)gmail.com.
Friend me on Steam - [Leo Collie] (or 'spartan_b118'). I'll talk to you first opportunity I can.
Send me an email JUST CLICK HERE and I'll be back to you in about an hour (and a day).
Message me on the IRC and say what you need to say.

I'm easy going, and I don't mind chatting to people. Usually civilly. Sometimes.
My links and templates and stuff
Necros
Community and awards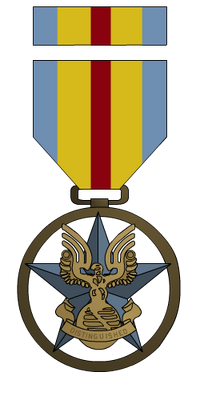 ---
On behalf of the Halo Fanon administration, -AR- has awarded you the Eagle Superior Service Medal, in recognition of your long-term service at Halo Fanon as a site veteran.
---
Given on 24 September, Year of 2009, to Leo Fox.